06/05/2020 I have power back after the storms.  I will make up the delay from the couple days of outages.
All items are made after the order is placed.
Orders are running up to three weeks right now.
I will back down to two weeks shortly.
I will keep the lead time current on this page.
Current update 05/03/2020.
After payment, orders are cut, sewn, customized as needed, packaged and shipped as soon as possible.
The shipping method is USPS Priority Mail (2 to 3 days).
I will do whatever I can to make you a satisfied customer.
Most products ship with some dog hairs, at no extra charge.

Cooper is the black and tan, Maisy is the bluetick.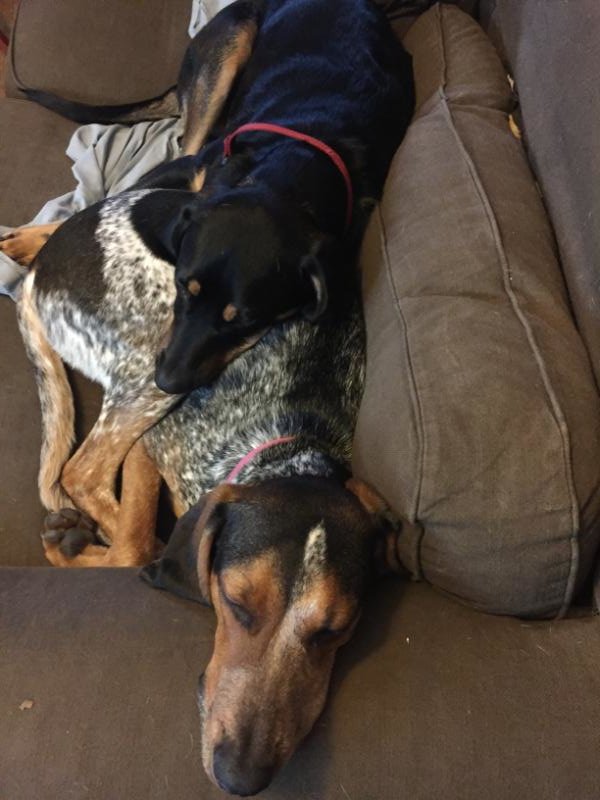 Pete