All items are made after the order is placed.
07/10/2020: Orders are running up to four weeks right now.
I will back down to two weeks shortly.
I will keep the lead time current on this page.


After payment, orders are cut, sewn, customized as needed, packaged and shipped as soon as possible.
The shipping method is USPS Priority Mail (2 to 3 days).
I will do whatever I can to make you a satisfied customer.
Most products ship with some dog hairs, at no extra charge.

Cooper is the black and tan, Maisy is the bluetick.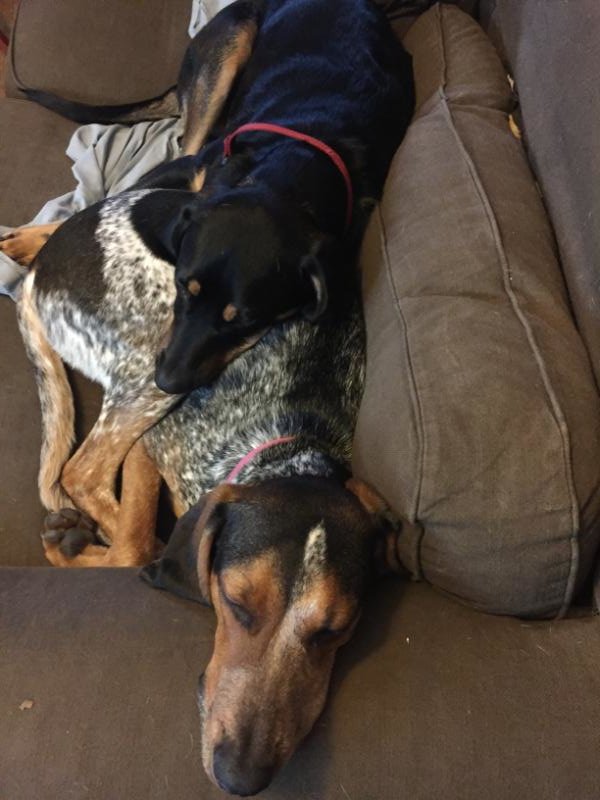 Pete