Fishing Fiends logo Casting Rod Sleeve - Neoprene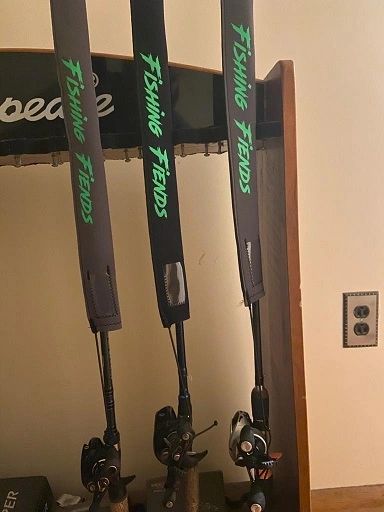 Fishing Fiends logo Casting Rod Sleeve - Neoprene
Includes Fishing Fiends logo.
Premium neoprene rod sleeve for casting rod.  Standard or custom sizes available.
Select color, length and regular or microguide cut.  Check chart in color tab for selection.
Eyes don't pop through and hooks don't get stuck.  Every sleeve has a clear pocket for an information tag and a reel loop with a cord lock to attach the sleeve securely.  Sleeves fit in rod lockers and rod tubes.  Lines won't get tangled.  And rod and reel with sleeve attached float.